Are you ready to clear your path of fear, anger, lack of confidence, limiting beliefs and perceived obstacles? Do you want to learn how to listen deeply, find inner guidance from your deepest values, create and use personal rituals? Would you like to be your highest and best self?
We are all sovereign – over our choices; our body, mind and spirit. Are you ready to really know yourself, step into and live the life you've imagined?
Ready to let go of limiting beliefs? Face your Shadow? Embrace your light?
Natural Shamanism is a 4-month intensive coaching program for those who want to dive deep into your journey; learn powerful tools for personal growth and accountability. This unique, affordable coaching group, uses deep nature connection, ritual, meditation, self-awareness and mindfulness tools to access your clarity, personal power, and authentic purpose in the world.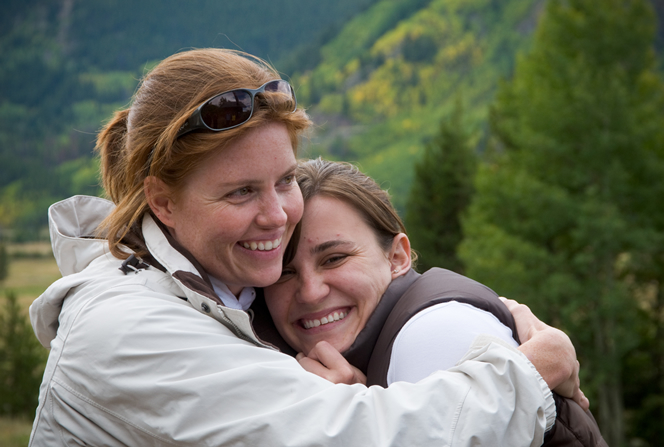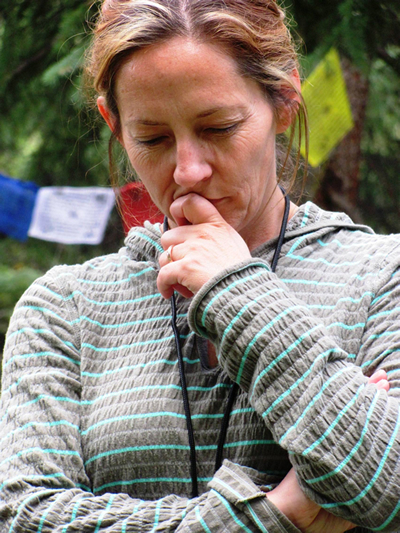 know and be your authentic self
find direction, set and achieve goals
make clear choices in alignment with your purpose
deeply listen and respond – to others and to your inner knowing
make ritual and ceremony a powerful part of your life
transform fear and doubt into courage and confidence
trust nature's wisdom as your own
Susie magically weaves together nature-based activities with self-awareness activities and metaphors for life. She truly has a gift for coaching and a unique talent for connecting to women and nature. The result is always a retreat beyond expectations! Jen S., Denver, CO
Natural Shamanism takes place inside and outdoors, weaving nature's gifts with cozy circle time, deep sharing, and time for reflection. Why use Nature? It helps us open, transform, heal!
I really need to plug into nature.
Physically, nature heals us. When we tune in and allow our body to receive through all senses, our brain relaxes and slows down, moving into the alpha state, the same one we access through meditation. Stress hormones dissipate, and healing/happy hormones and endorphins take their place. Documented effects include: boosting the immune system; reduced blood pressure, stress and anxiety; increased energy and sense of well-being; improved mood and ability to focus.
Spiritually, nature puts us in touch with our sense of wonder; of being connected to something much greater than ourselves. Our perspective shifts when we realize that we are connected through our DNA to everything on our Earth. We begin to see ourselves as an integral part of a miraculous wholeness.
Emotionally, we relax, become more present to our own emotions and develop a level of compassion and affinity for all beings. Our capacity to be a human being rather than a human doing grows and we become more receptive. From this state, we can recognize and shift mental patterns, and experience new insights. In this way coaching in nature accelerates personal growth, often shortening the time needed for powerful break-throughs.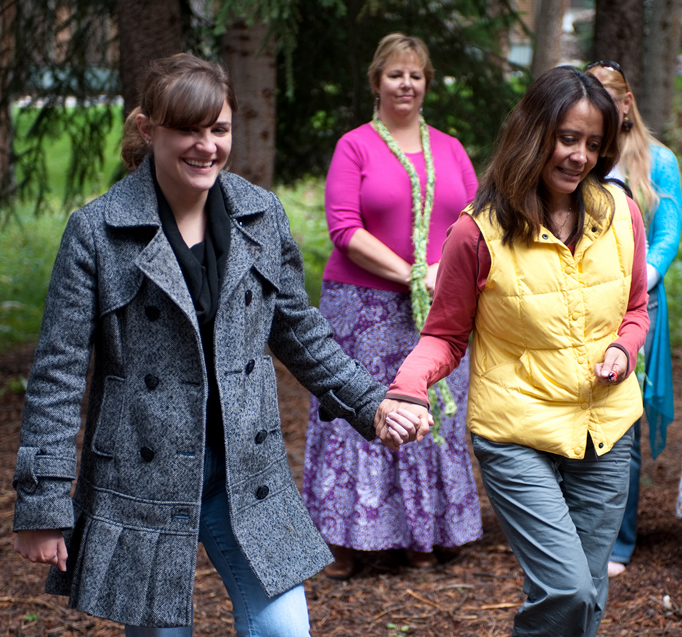 This value-packed coaching program includes:
32 hours of group coaching in 8 sessions, with practical tools, sharing, experiential activities, learning personal ritual and ceremony that supports your journey
4 hours of private coaching sessions in nature with Susie Kincade.
Encouraging, committed, confidential circle to support you.
Culminating full day ceremony and/or optional sweat lodge.
10% off a Women's Empowerment Retreat in 2018.
This coaching program really saved me during a hard part of my life. It kept me positive as I learned many new skills and realized I already have many innate tools for handling life's situations. Because of your class, I felt "empowered" to take the lessons and trials handed to me and turn them into learning gifts from Source. I not only learned about myself, but also how to look outside myself to the natural world, deeply connect, and find the guidance that is always available for us.
The coaching also felt very safe. I felt very comfortable looking at my vulnerabilities in the presence of a spiritual wise woman, Susie Kincade. We are blessed to have a teacher/guide like Susie, and the sacred, sweet mountain valley where she coaches.
I'm still am working on my authentic self; it's a daily learning process and I have more tools now. The coaching circle was transformational, and YES, YES I would recommend it!
Linda B.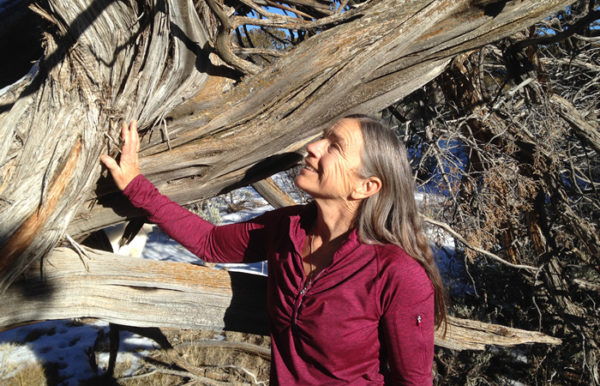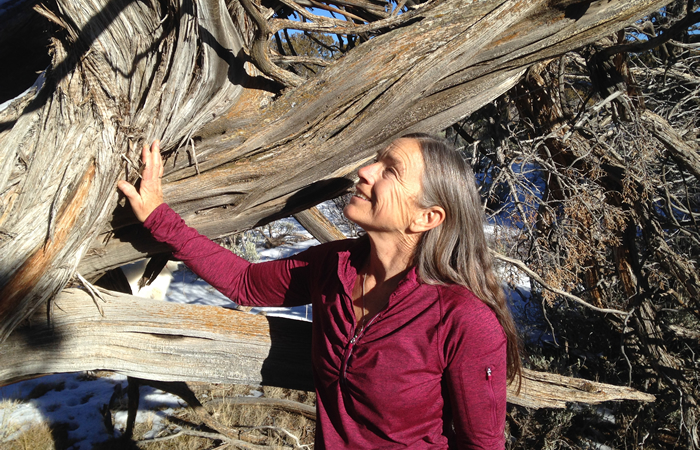 Susie Kincade
Women's Empowerment Workshop founder and ICF certified nature-based coach, guides this journey of the feminine. Together we'll explore our personal wisdom through deep inquiry, ceremony, ritual, and the art of practical shamanism.
I love guiding women through all the major transitions that define our lives: beginning menses, marriage, divorce, parenting, career choices, empty nest, tending ill family members, grief and loss. I have experienced them all and emerged with empowered grace. I want women to know that they have everything they need within them; that they are powerful; that they have strength beyond their imagination!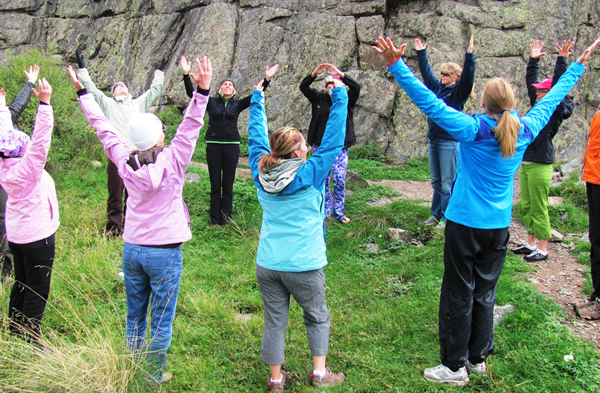 $200 / month or $675 one-time fee.
Call or email for more information, 970-328-5472; susie@womenempower.us
I'm ready to invest in me!