Women Empowerment Retreats and Workshops for Girls, Women, Community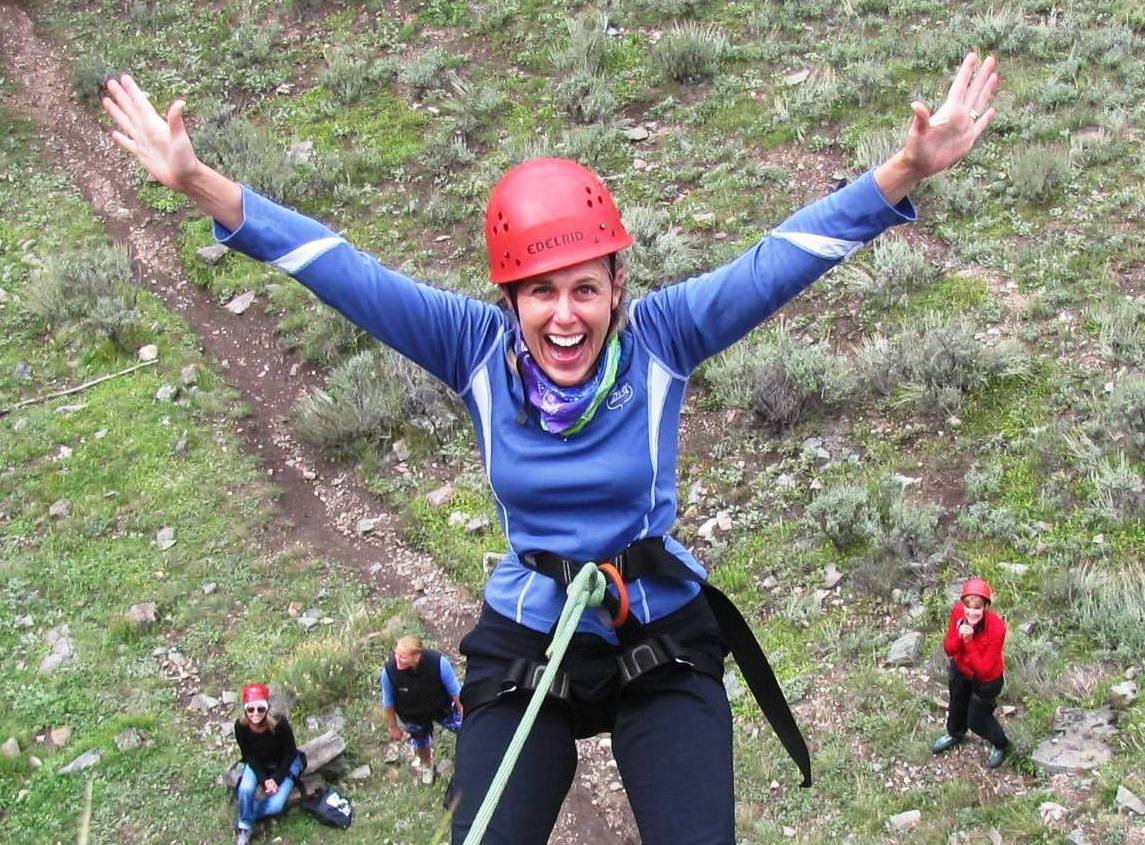 Women's Empowerment Workshop (WEW), founded in Vail three years ago with its four-day "Awaken in Nature" retreat for women, has blossomed into an international retreat provider with offerings ranging from day-long workshops to a week in Bali women retreat.
"Combining personal life coaching with nature adventure in an intimate, small group environment simply works!" explained founder, Susie Kincade. "It is not only fun, it's enlightening and brings people back to their deepest self. Guiding in nature accelerates the process of leading a person to their own wisdom. Our brains slow down and can actually enter into a meditative state. From that place, insights come more easily as we allow information to flow."
Kincade, a personal Coach and Transformational Wilderness Guide, uses nature as the basis for guiding clients to their strength, confidence, self-awareness and most authentic life, personal growth, transformation, and fun. A lifelong whitewater rafter, hiker, outdoor adventurer and former Olympic contender in diving, Kincade designs custom retreats for small groups or families as well as personal coaching clients.
---
Don't miss one of the remaining 2014 Women's Empowerment Workshop Events:
June 13-15: Heart 2 Heart, Mother – Daughter retreat, Eagle, CO. Bond, heal, laugh, and play together, while you build trust through a rock climbing adventure for all ages and abilities. Explore communication and deep listening skills and enjoy relaxing time in nature with this mother daughter therapy.
June 23-28: Chrysalis Circle, Nature Adventure Empowerment Day Camp for Girls, Eagle, CO. Middle- and High-School girls explore the woman blossoming within through rafting, rock climbing, horses and hiking. They also learn life-long skills of communication, leadership and emotional discernment.
July 2-7: River Wisdom: Navigating Change in the Feminine Way. Green River through Dinosaur National Monument, CO/Utah. Learn the ancient wisdom of the River and how to apply it to your life to refresh your spirit. Transform your relationship with Change as you learn to navigate your own Life Journey with joy and grace.
July 25-27: Awaken in Nature, Nature Adventure & Women Empowerment Workshop, Eagle, CO. Go outward into nature to go deeply inward in a profound journey of self-discovery, personal growth, authenticity and awakening to true purpose. Life coaches and wilderness guides deftly weave the mind-body- spirit connection in this exhilarating nature adventure spiritual retreat.
Sept. 14-20: Awaken in Bali! This all-inclusive retreat combines self- discovery, interactive life coaching and deep connections with Earth, Air, Water, Fire and Love as cornerstones of your adventure. Includes sacred waterfalls, learning the art of batik, yoga, hiking a volcano, experiencing the gentle spirit of the Balinese people, a one-on-one visit with a village Brahmana, ocean excursions with dolphins and powerful life coaching.
Oct. 3-5: Earth Wisdom & Adventure, Maclean, New South Wales, Australia. Aboriginal earth wisdom combined with personal embodiment of the earth, the ocean and her gifts make this retreat an exceptional inward bound adventure. Includes surfing, kayaking, climbing, sacred sites and Aboriginal wisdom for holding the earth in a sacred manner.
Receive info about our free webinars, speaker interviews and special event invites.

By Susie Kincade, May 1, 2017 Watching nature transition to spring here in Colorado's Rocky...
more»
by Susie Kincade, March 1, 2017 It is said that great beauty comes from great pain. It's...
more»
INTENTION +  ATTENTION = NO TENSION! Susie Kincade, Dec. 28, 2016 It's that fabulous time...
more»