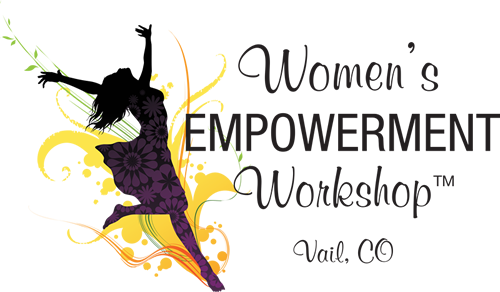 Susie Kincade, founder Women's Empowerment Workshop
Co-facilitator for all retreats.
As an aspiring Olympic athlete, Susie was the first woman ever to compete on a men's varsity NCAA collegiate athletic team, diving for UCLA's swimming/diving team. She became an advocate for women in sports and an avid outdoor adventurer who understood innately the power of her connection to the natural world. In Vail since 1981, Susie has had a broad Marketing career in corporate, private and non-profit realms. She is a nature-based personal coach, a graduate of Path of the Ceremonial Arts , an Awakening the Dreamer facilitator, TEDxVailWomen speaker and mentor and teacher for the coach training program at Earth-Based Institute in Boulder, CO.
Susie co-founded Women's Empowerment Workshop in 2011, and has developed nature adventure retreats for women and girls of all ages. The mother of four daughters, she is dedicated to helping girls and women in every transition in life discover and deepen their journey. Using nature as both the metaphor and the medium, Susie has created exceptional and highly transformational retreats that are always held close to nature. As a trained ceremonialist, Susie performs ceremonies for any life transition and is a spiritual and life coach.
She balances her industrious work life by hiking in wilderness, rafting wild rivers (she's rowed her own boat down the Grand Canyon four times), growing a voluminous organic garden and cultivating fantastic adventures in the garden of her life.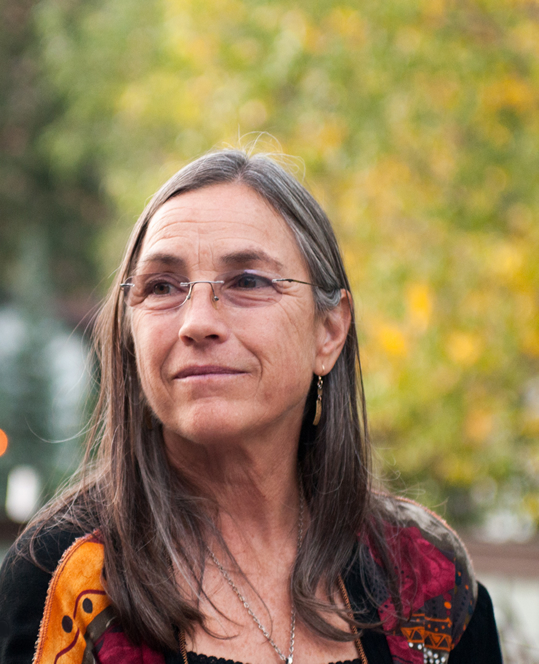 Linda Buckley, Certified Herbalist
Co-facilitator of Gifts from the Earth and all Sacred Healing Herbs workshops.
Living in the Vail Valley since 1978, Linda studied plant medicine at Full Circle School where she obtained her certification. Her passion is identifying medicinal plants in the wild and making healing medicines from those that grow in our own back yard. She loves making it simple for novices to do the same. Her connection to plants and nature and her passion for teaching shows in her diverse experience teaching cooking, medicine making, and food preservation classes. An Equine Massage Therapist and avid gardener, Linda has also raised her own livestock, cattle, chickens, and meat birds.
Donna Roe Daniel, LCSW, Boulder, CO
Co-facilitator of Courageous Transitions Retreat, July 11-15, 2017
Women's Empowerment workshop is happy to welcome Donna Daniel, who has 25 years of experience guiding women and families to find their spirit, energy and balance at Balance Your Life Coaching & Psychotherapy LLC, in Boulder, CO.
A family therapist and Licensed Clinical Social Worker, Donna's main focus is helping women find balance and wholeness at various stages in their lives. She teaches clients how to face, explore, manage, and heal difficult traumas and struggles in their lives effectively so that they come out more resilient, alive, and whole. She has developed a special toolbox to help women in peri-menopausal and menopausal Transitions successfully find wholeness and authenticity.
A trained certified therapist in the field of mind-body trauma healing using Internal Family Systems (IFS) and mindfulness, Donna holds a Masters in Social Work from Denver University School of Social Work, and has trained with Jon Kabat-Zinn, PhD in Mindfulness Based Stress Reduction (MBSR). Using her trauma training and mindfulness, along with many other tools, she has created a unique coaching program for Women in Transition.
In 2015, Donna leaped into the world of adventure coaching and therapy when she co-led a group of Tanzanian girls to the top of Mt. Kilimanjaro in Africa. This experience transformed her practice and professional direction as it opened the door to the magic of combining nature adventure with deep personal growth and transformation.
Suza Bedient, Tree of Life Mentoring and Women's Wilderness
Co-facilitating the Earth and Sea Eco-Retreat Oct. 25-Nov.1, 2016
Suza's roots tap deeply into wild places. Her skills in engaging earth energies began as a child exploring the Appalachian Mountains and the Chesapeake Bay. As an adult she broadened her explorations, including being a senior field instructor for the National Outdoor Leadership School (NOLS) for 24 years with over 300 weeks in wild places. She has spent much of her adult life living overseas, embracing mountains, rivers, and oceans. Australia, New Zealand, Baja California, Kenya, and the Himalaya are landscapes that know her well. The landscapes of the Rockies hold her heart and her true belonging.
In the Sea of Cortez off Baja, California, whether sailing solo throughout the islands, swimming with whale sharks, frolicking with sea lions or climbing among the desert cactus, Suza has continually found deep peace, restoration and mysticism and is excited to be sharing this experience with participants of the Earth and Sea Eco-adventure.
Now Program Director for Women's Wilderness in Boulder, CO, Suza is committed to bringing high quality outdoor programs to women and girls. The Earth and Sea Eco-Adventure is an exciting collaboration between two organizations, Women's Wilderness and Women's Empowerment Workshop that doubles the wisdom, value and expertise participants will experience.
Suza shares her wisdom abundantly with her own mentoring programs offered through Tree of Life Mentoring.
Lauren Kovsky – Transformational Wilderness Guide
Co-facilitator of Awaken in Nature Retreat
Lauren Bond Kovsky has always been guided by nature. With nearly 20 years of outdoor education experience, she brings intimate knowledge of all that nature has to offer. Lauren is the founder of The Rivers' Path and has led river trips in several states and also served as a canoeing instructor in Colorado. Lauren is also a regular national speaker and an expert on Colorado's rivers. Currently, she is exploring the effects of the great floods of 2013 on the rivers of northern Colorado.
Lauren holds an M.A. from Naropa University in Environmental Leadership, a B.A. from Bucknell University in Animal Behavior and Environmental Studies, and is a certified Ontological Coach from the Newfield Network. She lives in Boulder, Colorado with her husband and two dogs. In her spare time, she is on a natural adventure that involves skiing, hiking, camping, backpacking, or of course, canoeing.
Ellen Miller – Everest Pioneer
Co-facilitator
The only American woman to climb Mt. Everest from both Nepal and Tibet will be the keynote speaker at the Second Annual Women's Empowerment Workshop in Vail, Colorado, September 13-16. Ellen Miller joins an illustrious group of facilitators, authors, and life coaches who will lead women to discover the power of nature and themselves in this four-day nature adventure retreat.
Miller is one of America's leading female alpinists, having climbed four 8,000-meter peaks in Nepal and Tibet. She is only one of five women worldwide who has ascended Everest from Nepal and Tibet. She guides treks and climbs in the Himalayas and coaches the U.S. Women's Mountain Running Team. Miller lives and works in Vail as a fitness coach for people of all ability levels.
"I'm excited to be speaking to the Women's Empowerment Workshop group in Vail this year. We all need encouragement and inspiration to reach our highest potential," offered Miller. "I love the nature-based life coaching that the women will receive and am excited to hear about some of the 'aha' moments they experience while hiking, rock climbing, rafting, and learning from healing horses."
Raizel Weiss Heitzer MA, NCC, LPC
Co-facilitator of Heart2Heart Mother-Daughter Retreat
Founder of Center for Expansive Living, Inc. and White Rose Retreats.
Bringing with her over 30 years of expertise in the field of human potential, the work Raizel does is the culmination of a lifetime of spiritual and intellectual exploration that has taken her across the globe to study with masters in the field.
She is a transformational psychotherapist and a truly gifted retreat facilitator. Her gentle, loving manner creates an environment of trust and acceptance allowing participants to shed the self criticism and pain that holds them back from loving themselves unconditionally and reaching their full potential. Participants feel deliciously nourished and often experience cathartic liberation as they blossom into the fullness and beauty of all that they are.
Raizel has a private psychotherapy practice in Louisville, CO where she runs transformational groups for women and helps adults, adolescents, and couples reconnect to their deepest selves and create the lives they truly want. She is also a cancer coach dedicated to helping women feel empowered, beautiful, and strong from the moment of diagnosis to life after treatment is over.
Reina Cottier
Official Ocean Wisdom Retreat Artist.
Born and raised in New Zealand, Reini Cottier lives in Tairua between majestic crystal filled mountains and a wild surf beach that inspire her soulful abstract nature paintings. Reina has been painting for 7 years, and from the start she was drawn to themes strongly associated with different cultures, particularly Maori and Pacifica, along with surf, sun, and nature.
The koru (spiral) was a prominent feature that emerged in most of her paintings whether she consciously put it there or not. It has become the feature symbol in her artwork, along with strong ocean themes, which have evolved into oceanic creatures, especially since moving to the beach. A strong sense of energy and flow is evident in all her works. Connecting people and nature, Reina's artwork inspires and flows from the very animals and environments she paints.
Women's Empowerment Workshop programs empower women and girls to nourish mind, body and spirit by connecting to the natural world in a profoundly enriching, compelling, and transformational way. By reconnecting in a receptive way to the gifts of nature, women and girls discover and build their feminine power, confidence and purpose.