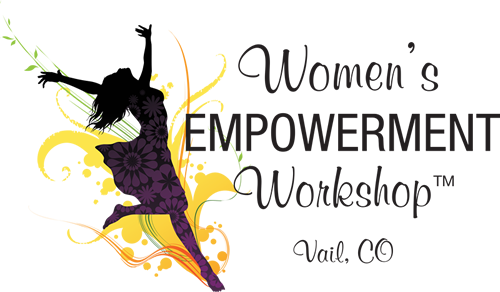 In 2008, I graduated from a three-year spiritual program, Path of the Ceremonial Arts (PCA), sponsored by The StarHouse, which focused on empowering the Divine Feminine that is within all women. As with most spiritual passages, I made vows. My vows were to "serve the Earth, Women and Girls." Not surprisingly, the Universe was listening. Within a month, my high-powered marketing job was eliminated. The Universe flung the door open wide as if to say, "Okay, I heard what you vowed. Are you ready to walk the talk?" And so I have.
I founded Women's Empowerment Workshop and began sharing the empowering tools I had learned, not just from PCA, but also from coaching athletes since my teen years and later teaching school, spiritual coaching, life coaching and mentoring.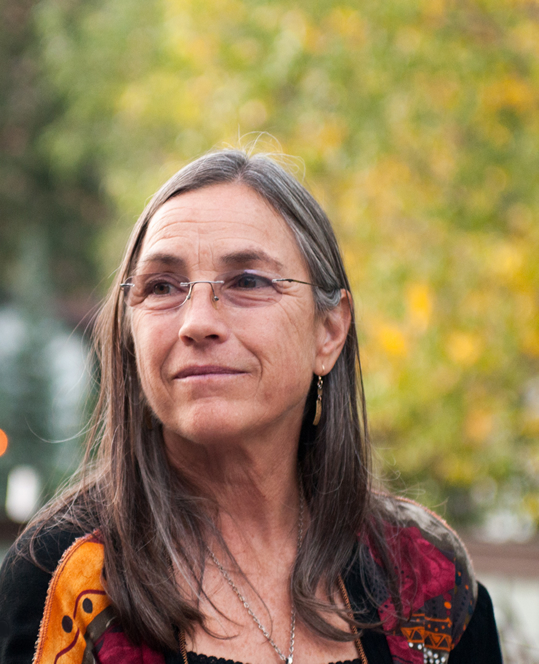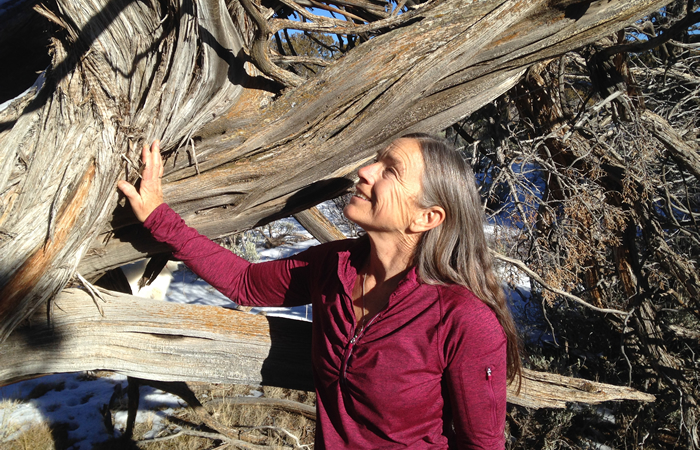 Nature as Co-Coach and Healer
In 2013, I answered a deep knowing I've had since I was a child: that I and all people are related to everything; that we are part of the vast web of life that spans the Universe. I earned my International Coaching Federation certification as a nature-based coach, a field which is me, just as Nature and I are one. I continue to pursue all aspects of growing my consciousness and coaching skills through an earth-based and earth-centered coaching approach. Why Nature?
Physically, nature heals us. When we tune in and allow our body to receive through all senses, our brain relaxes and slows down, moving into the alpha state, the same one we access through meditation. Stress hormones dissipate, and healing/happy hormones and endorphins take their place. Documented effects include: boosting the immune system; reduced blood pressure, stress and anxiety; increased energy and sense of well-being; improved mood and ability to focus.
Spiritually, nature puts us in touch with our sense of wonder; of being connected to something much greater than ourselves. Our perspective shifts when we realize that we are connected through our DNA to everything on our Earth. We begin to see ourselves as an integral part of a miraculous wholeness.
Emotionally, we relax, become more present to our own emotions and develop a level of compassion and affinity for all beings. Our capacity to be a human being rather than a human doing grows and we become more receptive. From this state, we can recognize and shift mental patterns, and experience new insights. In this way coaching in nature accelerates personal growth, often shortening the time needed for powerful break-throughs.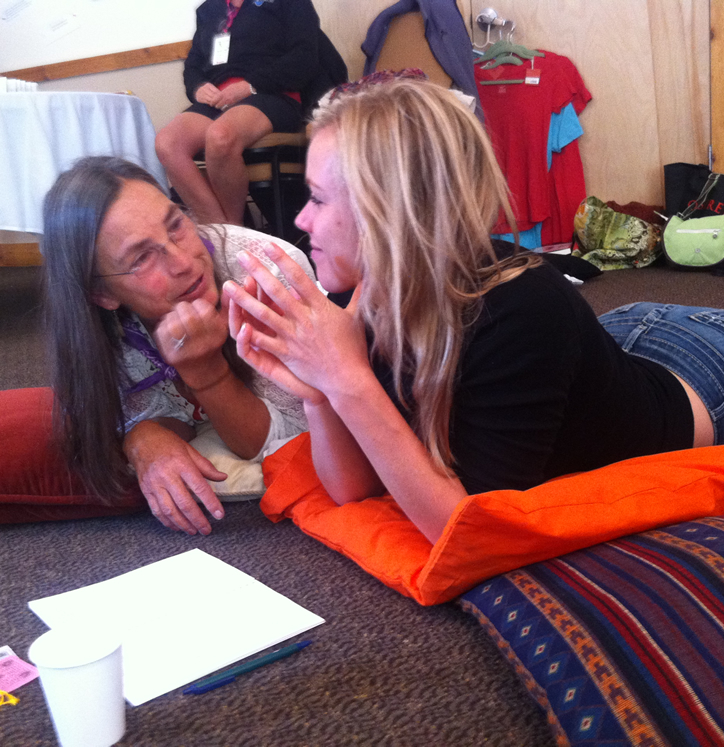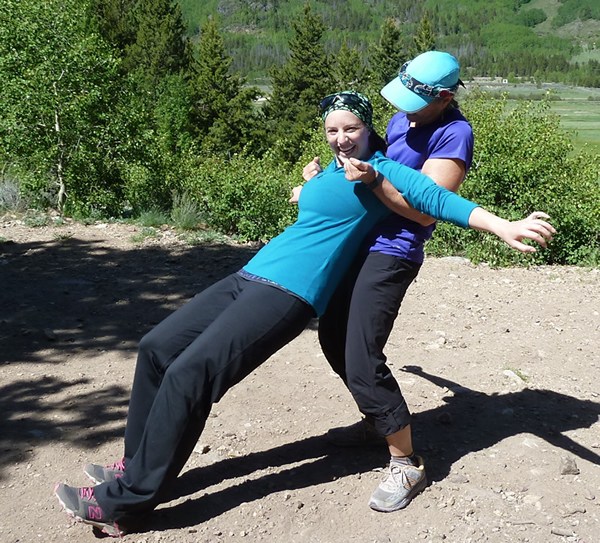 I love helping women through all the major transitions that define women's lives: beginning menses, marriage, divorce, parenting, career choices, empty nest, tending ill family members, grief. I have experienced them all and emerged with empowered grace. I want women to know that they have everything they need within them; that they are powerful; that they have strength beyond their imagination!
I especially enjoy working with mothers and daughters. My daughters were my greatest teachers. This is such a rich field of opportunity for personal growth for all!
See Susie's full bio, and call today for a free consult to find out how you can benefit from her coaching skills and life experience!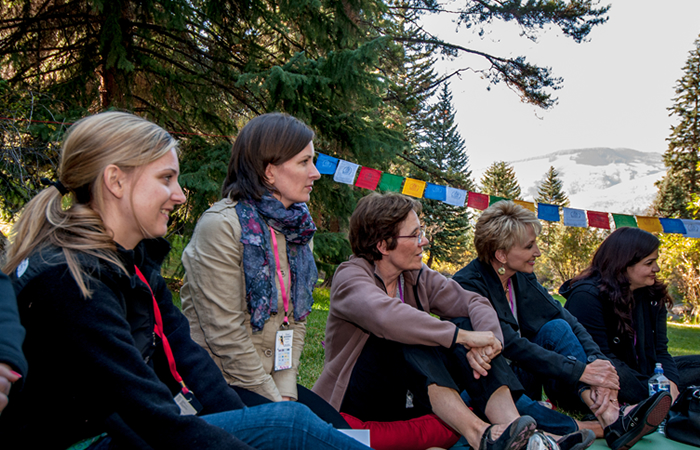 Women's Inner Wisdom Natural Shamanism
February 11 – May 20, 2018
Four-month group coaching for discovering the complex and authentic YOU!
Learn powerful tools to know your authentic self, your shadow and light; find your guides; learn the power of ceremony and ritual; use nature, intuition, and the elements to access your embodied wisdom and ignite your personal power. This is the art of natural shamanism.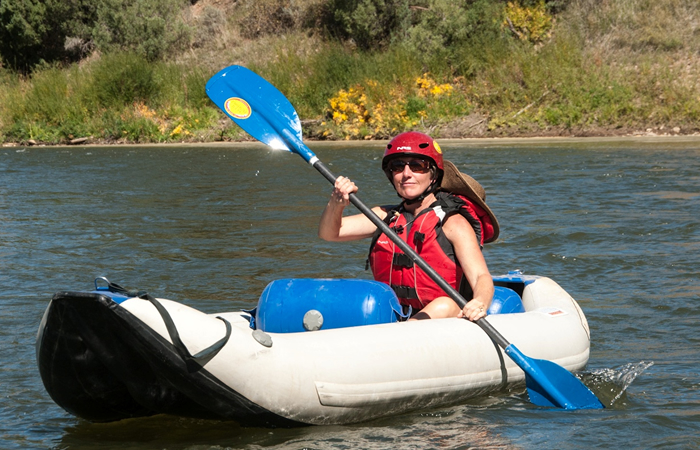 Navigating Your River of Life
A one-day coaching workshop and river wisdom adventure!
Join Women's Empowerment Workshop founder, Susie Kincade and Colorado's premier rafting outfitter, Timberline Tours, on a Colorado River adventure for personal growth.
With Susie's expert guidance, you'll explore the river's natural wisdom and learn how to apply it to your life. Deepen your inner wisdom while experiencing beauty, peace, and whitewater thrills.
Your river day includes:
• Professional Timberline Tours river guide
• Professional nature-based life coaching from Susie Kincade
• Transport to/from the river from your lodging
• All boating and safety equipment, and lunch
• Five hours on the river, including stops to swim, rest, enjoy the beautiful Colorado River
Learn to:
• Let go, let flow
• Magic of self-care
• Navigate transitions
• Cross thresholds in life
• Scout rapids in your life
• Gain Confidence, Resiliency, Empowerment
This experience is recommended for anyone over 12 years old. Gather friends, family, or join an existing group. Book your river wisdom adventure TODAY!
Cost: $175 | www.timberlinetours.com | Contact Susie at 970-328-5472 to create a beautiful  adventure for you, your family, or group!
Sacred Union – Preparing for Your Marriage
Marriage is one of the most important steps you will take in your life. Make it a conscious one.
As an ordained ceremonialist and personal coach, Susie will guide you in building your sacred union from the inside out. Couples coaching deepens your awareness and commitment to your union. We will explore together the dynamic nature of relationship and yours in particular. Generally, three months of coaching (6 sessions) leads couples through a process of understanding yourselves as individuals and the dynamics and potential challenges in your relationship. Develop a vision for your Union, and skills such as deep listening, emotional awareness, conscious communication, boundaries, and self-sovereignty to help build a strong, loving,  respectful sacred union. If a wedding ceremony is planned, this coaching sets the foundation for a transformational ceremony that focuses on the intention and magnificent potential of two people, deeply committed, building a life together.
Contact Susie to initiate your steps toward a truly sacred union. See one of the ceremonies Susie co-created featured in Brides Magazine.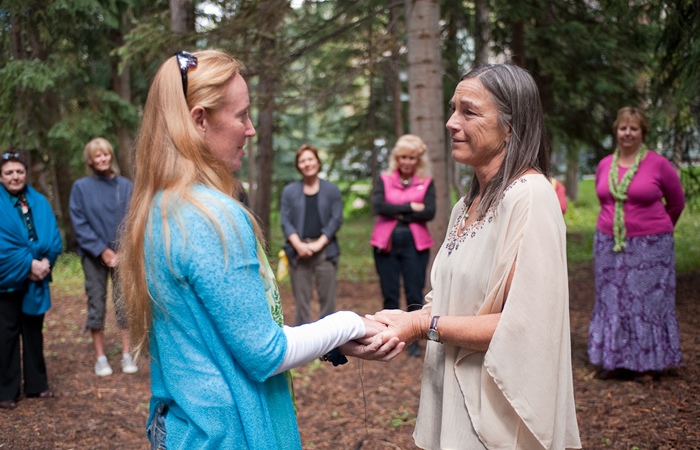 Passages: Ceremony and Ritual for Life's Transitions
What's your current transition – marriage, divorce, menses/menopause, empty nest, birth, death, graduation?
Transitions are part of life and can be celebrated or made smoother by sacred ceremony and ritual. Often in our busy Western culture there aren't enough rituals to acknowledge the transitions in our life. Two of the most common are to hand a child car keys to mark their 16th birthday, and, when turning 21 drink volumes of liquor.
What if we marked these and other transitions in a deeper, more meaningful way?
As a trained ceremonialist, WEW founder and Life Coach Susie Kincade can help you and your family discover the fullness and inspiration of adding ritual to your life through daily practice or specific threshold crossings or rites of passage. Susie will consult with you and create transformational experiences that heal, celebrate, or move you forward on your path. Whether in a private, family, or semi-private setting, Susie will customize a memorable ceremony that serves for a lifetime. No matter what transition you're experiencing, Susie's gentle, deeply connected and sacred approach will help you experience the fullness of life and possibilities ahead.
Create Your Own Personalized Retreat, Coaching experience, or Ceremony.
Arrange a Free Consult Today!
If you are interested in coaching, a personal, family or small group ritual or threshold crossing, and/or mentoring, please contact Susie for a free consult.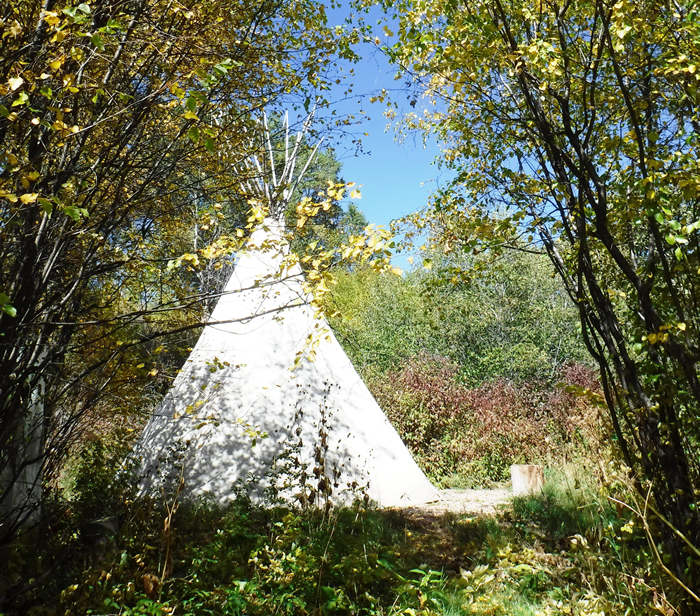 Let us guide you in creating a meaningful personal, small group or family coaching experience that reconnects you to the healing power of nature. This is your natural state of being. Surrounded by wild nature in the heart of the Rocky Mountains, we'll show you specific ways to leave the stress of a hectic life behind and plug into the earth's rhythms that revitalize your body, mind and spirit.
Through our nature-connected coaching you'll receive nature's magic in a new way, and from that centered, whole place, you'll have greater presence to your Self, your needs, your purpose in life. Add adventures you desire from our menu of coaching explorations, from floating the river to rock climbing and your 'vacation' transforms into a memorable experience of a lifetime, with personal tools that will serve you just as long.
If you are looking for a way to rest, rejuvenate, find your peace, while adventuring and having fun, please contact us. We'll help you discover the power of nature; discover the power of YOU!
What Clients Say About Coaching with Susie:
"I have worked with Susie as a coach for several years. She truly has a gift for coaching and a unique talent for connecting to women. She acts as a trusted advisor, motivator and accountability partner through her coaching. Her nurturing and encouragement of me following my path have spurred me to accomplish more goals and live a more authentic life than I have in years. I give my highest recommendation of Susie for coaching and for any workshop connected to women!
Jennifer S., Englewood, CO
"Susie is so authentic and genuinely cares about me and what is going on in my life. She is a great listener and asks provoking questions that helps me think deeply about what I am going through. Our coaching really helps me get to the root of things. I would highly recommend hiring her as a coach. She will genuinely care about you and take the time to get to know you, while guiding you on ways you can grow."
Katrina B., Denver, CO